DUTCH HELDENTENOR ARIAS & DUETS VOL I (1850-1940) CD
DUTCH HELDENTENOR ARIAS & DUETS VOL I (1850-1940) cd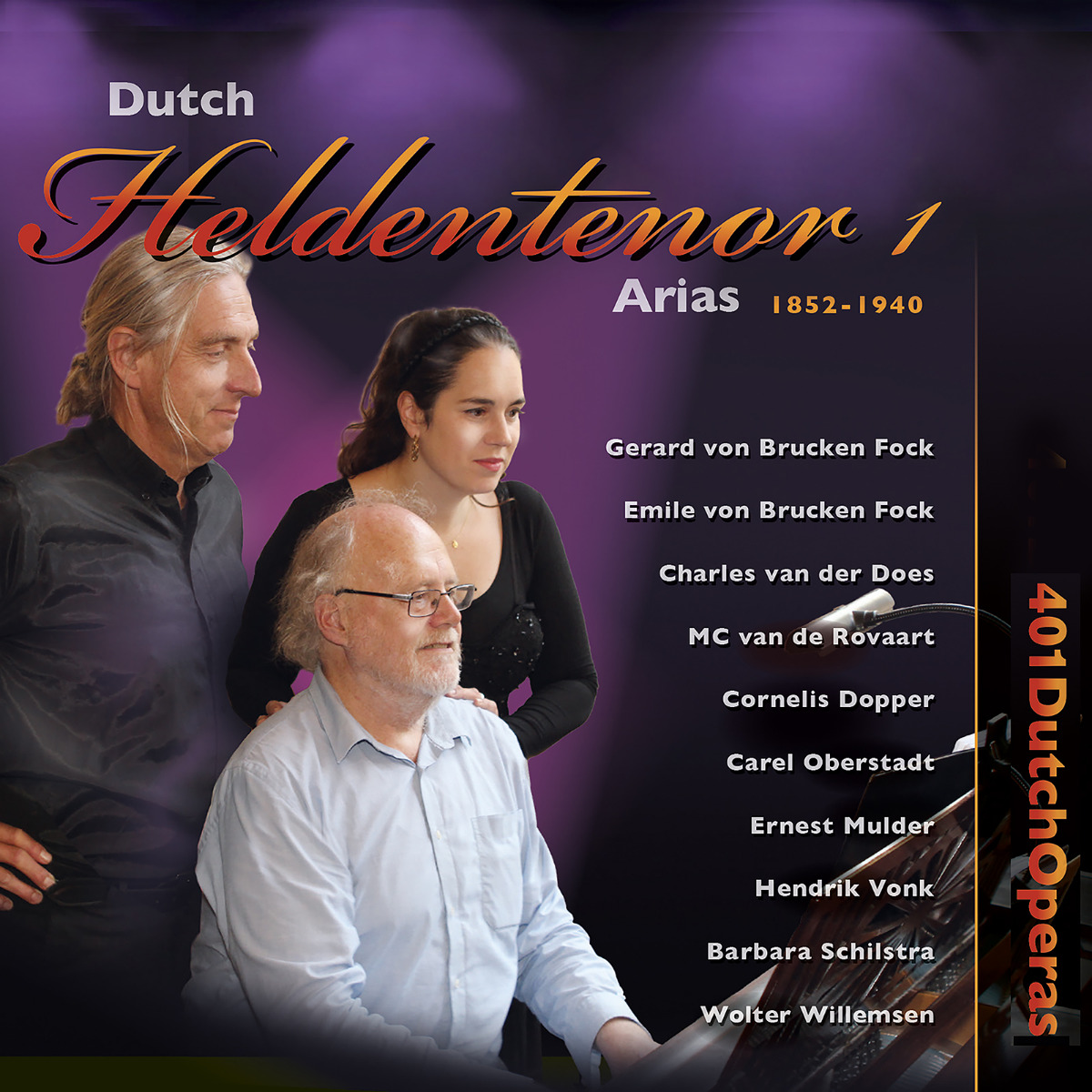 Opera CD: DUTCH HELDENTENOR ARIAS & DUETS VOL I (1850-1940)
Composer: Jan Brandts Buys
Cast: Hendrik Vonk (Heldentenor), Barbara Schilstra (soprano), Wolter Willemsen (Piano), Anna Hiemstra (piano).
Additional: Arias from Gerard and Emile von Brucken Fock (Jozal en Seleneia), Charles van der Does (Le roi de boheme), MC van de Rovaart (Verwunchene Prinz), Cornelis Dopper (De blinde van Casteel Cuille, Willem Ratcliff), Carel Oberstadt (Scheveningers), Ernest Mulder (Dafne), Robert Vorstman (Seelenkampf).

Price includes shipping in The Netherlands, for International Shipping costs please mail us in advance.
•
Technical Info:
Genre: Opera CD
Language: Dutch, English
Subtitles: 62 page booklet with full synopsis and many details on the composers and their operas..
Label: 401DutchOperas
Year: 2020
Format: CD
Total Time: '79
© 2020 401DutchOperas

•

* LET OP: DIT IS EEN ECHTE CD, GEEN DOWNLOAD !! Wij hebben een exclusieve partij overgenomen die hier in gelimiteerde hoeveelheid te koop is. De prijs is inclusief verzendkosten in Nederland. Buitenlandse bestemmingen zijn + euro 5 voor gewone post, aangetekend + 11 euro.***
* NOTE: THIS IS A REAL CD, NOT A DOWNLOAD !! We have acquired a limited number from a third party, that we offer for sale. Price is including shipping to netherlands. For foreign destinations please add euro 5 unregistered and euro 11 registered.***