DUTCH OPERA ARIAS FROM THEATRE FRANCAIS THE HAGUE 1751-1793 MP3 DOWNLOAD
DUTCH OPERA ARIAS FROM THEATRE FRANCAIS THE HAGUE 1751-1793 (MP3 DOWNLOAD)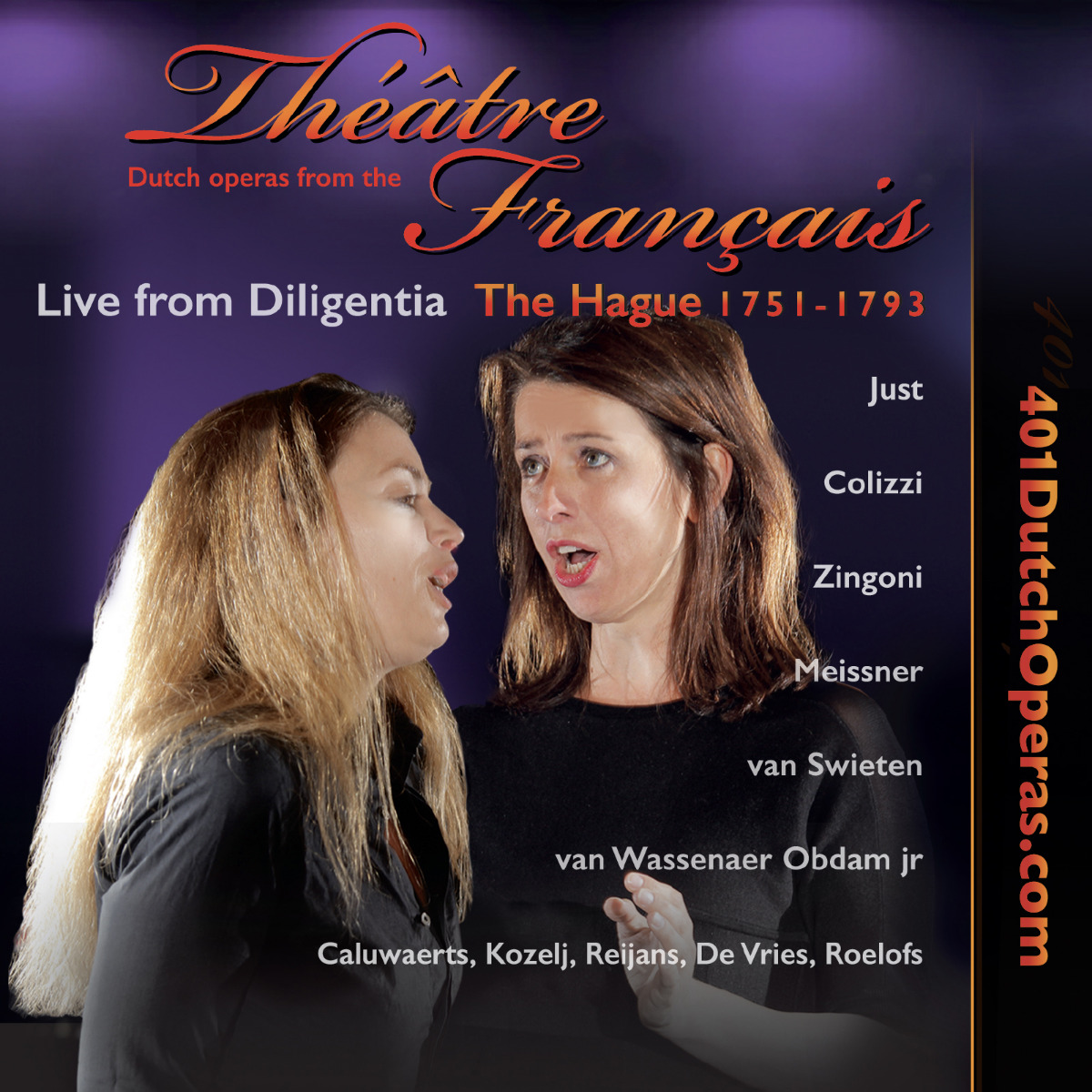 Opera CD: DUTCH OPERA ARIAS FROM THEATRE FRANCAIS THE HAGUE 1751-1793 (MP3 DOWNLOAD)
Composer: Gottfried van Swieten, Zingoni, Colizzi, Just, Meissner, Wassenaer
Cast: Elise Caluwaerts, Barbara Kozelj, Marcel reijans, Hans de Vries, Albert-Jan Roelofs.
Additional: Aria, duets, ensembles form Gottfried van Swieten (Les talens a la mode 1770), Zingoni (Le passetemps de l'amour 1764), Colizzi (Les Francais chez les Hurons 1783, Les Dieux au Village 1790, Le droit d'Ainesse 1778, l'Amour et les graces 1781), Just (Koopman van Smirna 1774), Meissner (L'heureux revolution     1788), Wassenaer Obdam (Les noces de Venus 1751).
•
Technical Info:
Genre: Hi Res MP3 download
Language: Dutch, English
Subtitles: 62 page HARDCOVER booklet with full synopsis and many details on the composers and their operas.
Label: 401DutchOperas
Year: 2020
Format: Hi Res MP3 download
Total Time: '79
© 2020 401DutchOperas
•
* LET OP: DIT IS EEN MP3 DOWNLOAD !!
* NOTE: THIS IS A MP3 DOWNLOAD !!